<!–---------------AWAL SCRIPT TOP-------------–>
Dota 2 Akan Kedatangan Dua Hero Baru, yaitu Underlord dan Monkey King
- Hallo sahabat
Androkomp.net
, Pada pada artikel kali ini yang berjudul Dota 2 Akan Kedatangan Dua Hero Baru, yaitu Underlord dan Monkey King , saya akan membagikan sedikit tips, trik dan info sedikit yang berkenaan dengan
Dota 2 Akan Kedatangan Dua Hero Baru, yaitu Underlord dan Monkey King
, baiklah silahkan membaca / mendownload artikel di bawah ini :
<!–---------------AKHIR SCRIPT TOP-------------–> <!–--AWAL Iklan ---–> <!–---AKHIR Iklan --–>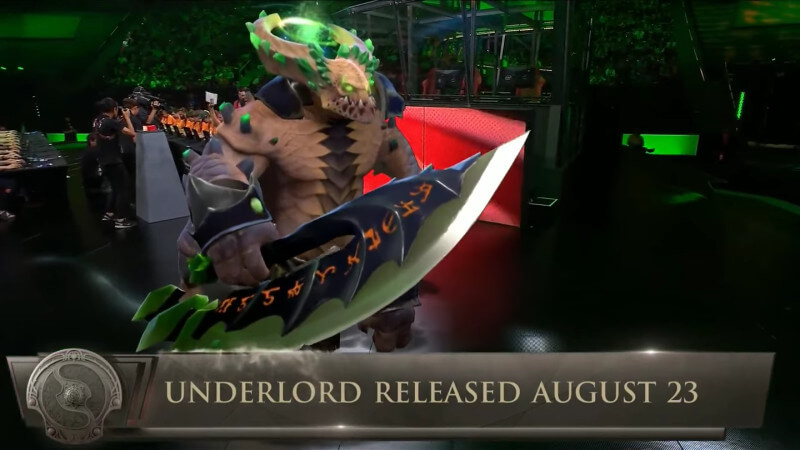 Turnamen Dota 2 The International tahun ini berlangsung dengan begitu brutal. Dunia prediksi hancur lebur gara-gara para tim andalan tumbang secara tak terduga. Kandidat kuat juara yaitu tim OG bahkan harus tunduk di hadapan tim TNC Pro asal Filipina, menjadikan turnamen Dota 2 tahun ini sebuah sejarah baru di kancah esport Asia Tenggara.
Di tengah panasnya suasana kompetisi, Valve seolah menghembuskan angin segar dengan cara mengumumkan hero baru yang akan memeriahkan Dota 2. Mengejutkan, hero yang diumumkan ternyata tak hanya satu, tapi dua sekaligus! Kedua hero baru tersebut adalah Underlord dan Monkey King.
Underlord, hero melee dengan ilmu sihir berbahaya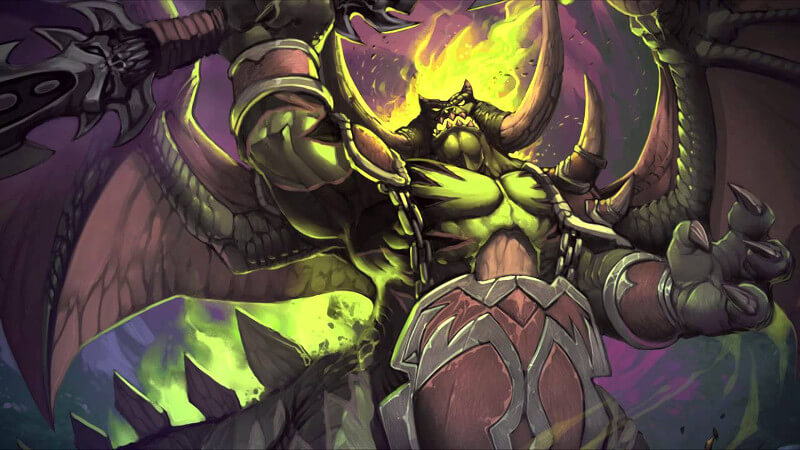 Desain asli Pit Lord di dunia Warcraft
Underlord, atau dulu dikenal dengan nama Pit Lord, adalah salah satu hero yang paling banyak diminta penggemar sejak Dota 2 pertama muncul. Ia merupakan hero melee yang punya jurus ultimate unik, yaitu kemampuan teleportasi berjamaah. Jurus bernama Dark Rift ini bisa membuat seluruh anggota timmu muncul tiba-tiba di satu titik tanpa pemberitahuan.
Meski hero melee, Underlord punya gaya main yang fokus pada sihir ketimbang pukulan fisik. Jurus serangan area miliknya yang disebut Firestorm bisa membereskan gelombang creep secara cepat. Ia juga memiliki jurus Pit of Malice yang berguna untuk menghentikan gerakan musuh. Sementara jurus pasifnya adalah Atrophy Aura yang bisa melemahkan serangan musuh sambil memperkuat serangan diri sendiri.
Kemunculan Underlord tampaknya akan berpengaruh besar terhadap meta permainan, terutama di dunia profesional. Saat ini meta Dota 2 memang sedang fokus pada ketepatan melakukan rotasi lane, dan Dark Rift bisa memfasilitasinya dengan sangat baik. Kamu bisa intip aksi debut Underlord dalam video pertandingan 10 lawan 10 di bawah.

Monkey King, hero orisinal pertama Dota 2
Valve juga mengumumkan satu hero baru yang cukup tak terduga. Dengan dirilisnya Underlord, artinya semua hero Warcraft III DotA sudah masuk dalam Dota 2. Tapi kenapa masih ada hero baru lagi? Rupanya Monkey King memang bukan hero dari Warcraft III DotA, tapi hero orisinal yang baru muncul di Dota 2.
Kemunculan Monkey King merupakan penanda bahwa Dota 2 tengah memasuki babak baru, sesuai dengan judul update Monkey King yaitu New Journey. Setelah New Journey, kabarnya IceFrog tidak akan melanjutkan pengembangan map Warcraft III DotA, dan hanya akan fokus pada Dota 2.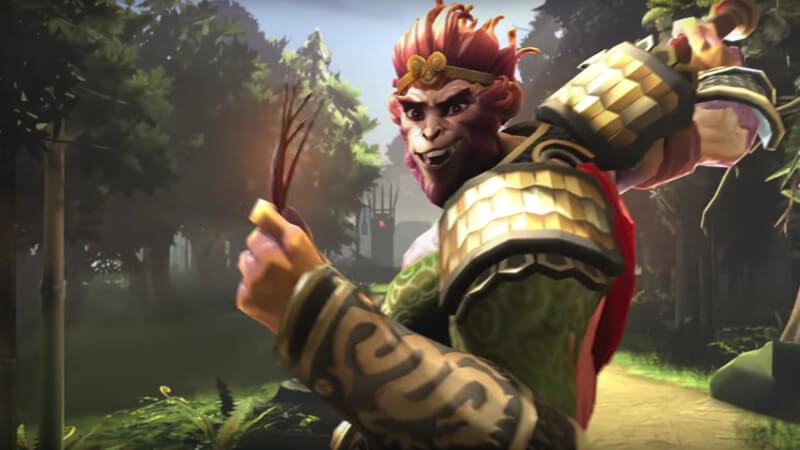 Daftar kemampuan Monkey King belum diumumkan secara pasti. Tapi berdasarkan bocoran dari internet, sepertinya Monkey King memiliki gaya bertarung yang fokus pada penggunaan ilusi. Mirip seperti Phantom Lancer, tapi tentunya dengan keunikan tersendiri.
Underlord akan dirilis setelah turnamen The International berakhir, tepatnya pada tanggal 23 Agustus 2016. Sementara itu Monkey King baru akan muncul pada musim gugur 2016 nanti (sekitar September-November). Dengan kedatangan dua hero baru ini, pertandingan Dota 2 pastinya akan semakin seru!

Sumber: PC Gamer
<!–--AWAL Iklan ---–> <!–---AKHIR Iklan --–>
Kiriman Terkait "Dota 2 Akan Kedatangan Dua Hero Baru, yaitu Underlord dan Monkey King"